WE ARE YOURS
STRATEGIC PARTNERS
See the archive pdf here.
Personalized Legal Services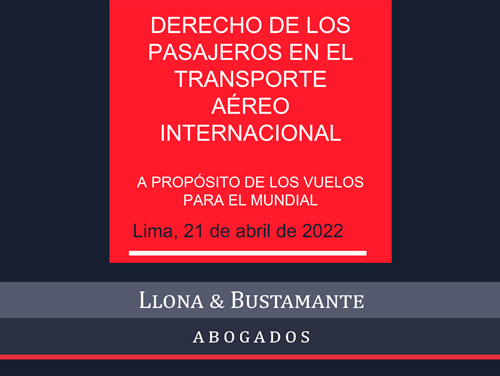 Vea la presentación del webinar aquí. Vea el video del webinar aquí. Participación de Alfonso Fernandez Maldonado, especialista del Área de derecho Tributario del Estudio Llona & Bustamante Abogados.
Phone: +51 1 418 4860 / E-mail: contacto@ellb.com.pe
Calle Bolognesi 180, Of. 404 Miraflores 15074, Lima – Perú
Thank you for your interest, enter your data and inquiry and we will contact you shortly.